Context
STMicroelectronics - IoT Contest
Rule : Develop the most innovative and fun "green electronics" project !
Requirements
Controller : ST's NUCLEO-L152RE
Bluetooth Low Energy Module : X-NUCLEO-IDB04A1
Our work
Project idea
A wireless pong game where each player controls their own paddle without any gamepad !
Thanks to range sensors, everybody can play wireless, with their hand or with a « fakepad ». Distances are transmitted to the controller, and displayed on the screen through a serial connection. Scores and elapsed time are transmitted to the phone through BLE, to let the user aware of the game state.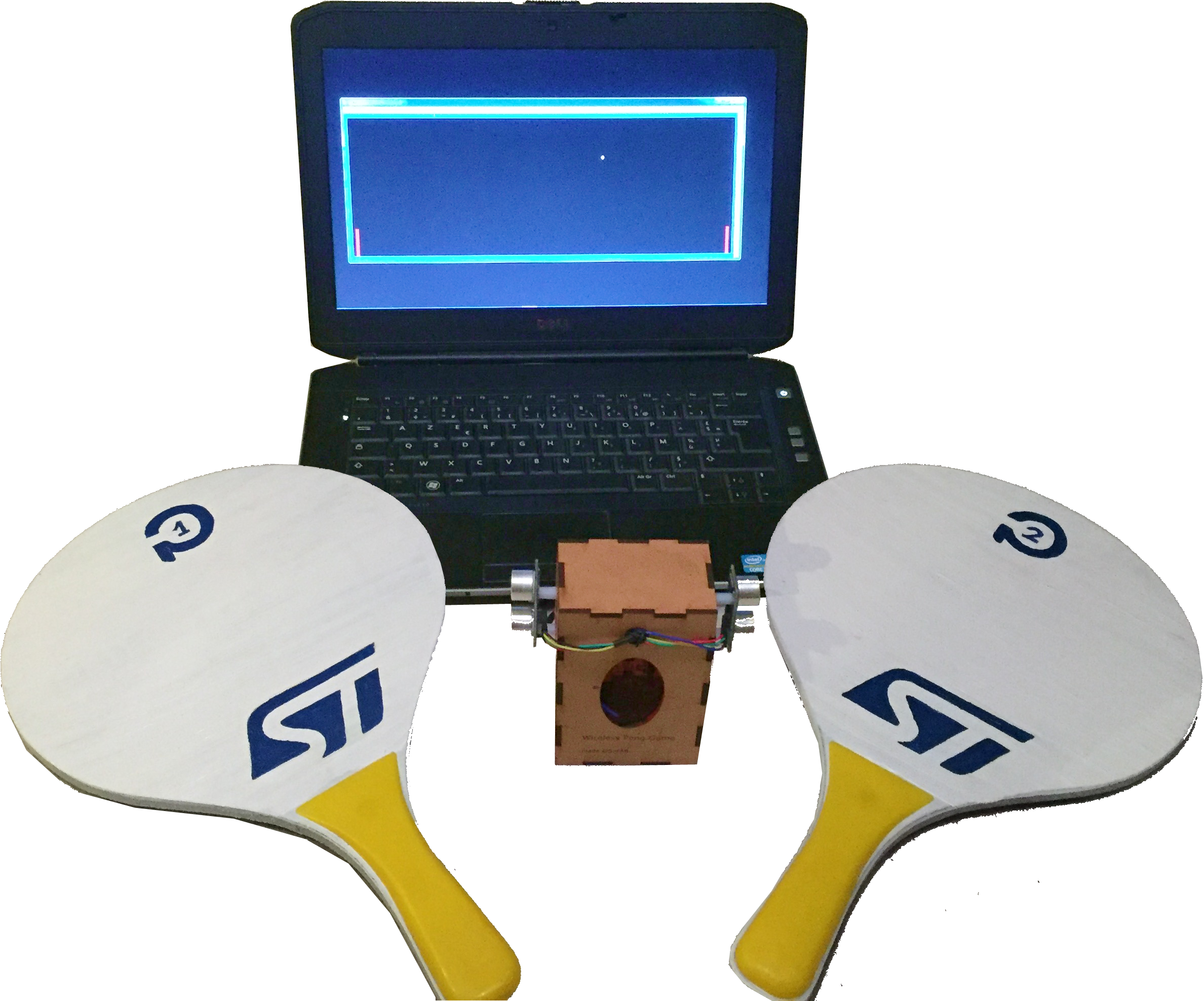 Platform and components
ARM mbed shared rebository
The ARM mbed IoT Device Platform provides the operating system, cloud services, tools and developer ecosystem to make the creation and deployment of commercial, standards-based IoT solutions possible at scale.
Shared repository | mbed
Video
Slideshow
Award Ceremony - 1st Prize